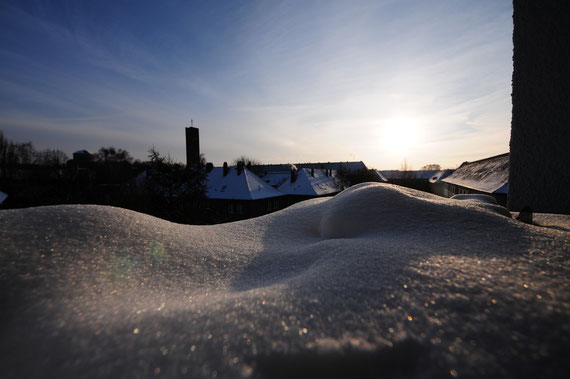 Das waren endlich mal wieder ein schöne weiße Weihnacht und auch am Sylvester lag der Schnee noch. Oben seht ihr ein Blick aus einem unserer Fenster in Richtung Süden. Links das Planetarium Hamburg, dann die Paul Gerhardt Kirche und mit dem Sonnenlicht verschmolzen der Fernsehturm.
Wir wünschen allen Freunden ein gesundes und erfolgreiches Jahr 2011.
Nehmt euch vor, noch mehr zu lachen, euch auch über die Kleinigkeiten im Leben zu freuen und denkt nicht soviel an die deutsche Regierung bzw. EU (da ist der Spass schnell weg).
Happy New Year 2011 to all my friends in this world!
On the Photos you take a look out of one of our windows looking south.