---
Photos, Kalender, Diashows, Fotobücher, Filme, Veredelung oder eine optische Raumvergrösserung. Wir liefern vom Fotoshooting, über die klassischen Fotoprints auch Rahmen, Poster (In DIN Formaten oder auch in Übergrößen), auf Papier, Klebefolie, Aluplatten oder auf anderen Materialien.
Photos, calendars, slideshows, photo books, films, finishing oran optical enlargement. We deliver from photo shoots over classic photo prints, to frames Poster (in DIN formats or in oversizes), on paper, adhesive film, aluminum plates or on other materials.
---
Gern begleiten wir ihre privaten Feiern | Veranstaltungen.
---
Wir bekommen (fast immer) alle auf`s Bild.
---
Natur-, Familien- oder Firmenkalender, gern realisieren wir Ihren Kalender.
Natural, family or company calendars,
we would be happy to create your own calendar.
---
---
Auf Wunsch verarbeiten wir alle Fotos zu einer Diashow auf. 
On request we process all photos to a slide show.
---
Wir filmen und schneiden alle Filme selbst.
We film and cut all the films ourselves.
Mehr unter Filme, auf Vimeo oder im Youtube Kanal
---
Ob Arztpraxis, Büro, Werkstatt, es gibt keine Grenzen alte oder neue Möbel günstig neu zu gestalten.  ***  Whether doctors, office, workshop, there are no limits to rework old or new furniture.
---
Mit einfachen Mittel vergrößern wir optisch ihre Räume. Wir geben ihnen einen neuen Horizont. *** With simple means we optically enlarge their rooms. We give them a new horizon.
---
---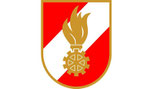 ---

---


---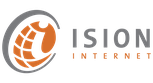 ---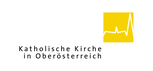 ---

---


---

---

---
Wandpanoramen in jeder Breite und Höhe. Haben sie kein Motiv?
Dann stellen wir ihnen gerne ein Foto zur Verfügung.
Wall panoramas in any width and height. You have no motive?
Then we can provide you a photo.

---